Optimally-sized mesh openings protect gutters from leaves, twigs, pine needles, oak tassels, shingle grit and other miniscule debris that may cause clogging. Made with an exclusive, patented hemming process that keeps the mesh tight, Xtreme gutter guards wont sag or separate. Long-lasting, these gutter guards have a 20-year warranty. Finish your installation from a complete selection of miters.
Exclusive, patented (No. 8,375,644) hemming process (2), secures the surgical-grade stainless-steel micro-mesh and substrate to the aluminum body (1 and 3) to eliminate sagging, providing years of uncompromised use.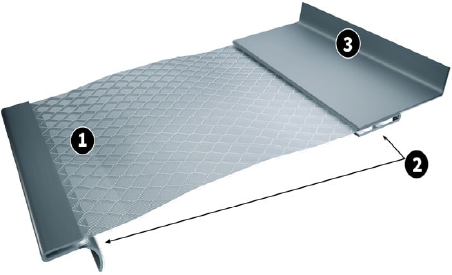 .42 Stainless-Steel Mesh, (Surgical-Grade)
440-Micron Opening
Heavy-Duty, .024-Grade Aluminum Body
Durable Substrate Material
5 Lengths (20 panels/box)
Handles 60 Gallons of Water per Minute
Also Available: Hi-Flo Extreme
18 mesh has larger openings for high water volumes in areas with larger debris or heavy pollen. Available in 5"

Go Back