GIDEON STEEL PANEL COMPANY, LLC
Established in 2005, Gideon Steel is a full service manufacturer that has become an industry leader.
Our products are used on Commercial, Residential, Agricultural, and Industrial projects.
Gideon Steel manufacturers and offers a selection of many profiles of steel panel for various applications.

Go Back
---
Gideon Steel manufactures and offers a selection of many profiles of steel panel for various applications.
Select one of our two most popular metal panel options:

Tuff Rib-AG
or
Snap-Lock
---
Our Mission:
The best overall value!
"Fast and accurate" is how our service is best described. Always striving to produce parts with zero defects and to exceed customer expectations. Typically we are only 24 to 48 hours away from having your order ready to deliver or be picked up. In some cases, we can offer same day service. We want to be the metal components manufacturer for all your metal needs.
Tuff Rib-AG
Exposed Fastener Panels
Simply put, Exposed Fastener Panels are a type of profile that when installed you see the fasteners (i.e. exposed) vs. hidden. Some people refer to this type as a "through fastened panel".
Snap Lock
Concealed Fastener Panels
Simply put, Concealed Fastener Panels hide or conceal the fasteners from being able to visually see them from the surface. These type of panels are also generically called Standing Seam or Architectural Panels.
We're A Proud Metro 50 Award Recipient!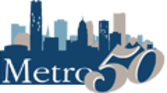 The Metro 50 is a recognition award given by The Greater Oklahoma City Chamber of Commerce as being one of the top fifty fastest growing companies in Oklahoma City. Gideon Steel was a Metro 50 recipient four years straight: 2008, 2009, 2010 and 2011. We are thankful to our loyal customer base in supporting our growth efforts and look forward to continuing to provide the things that set us apart from our competition.