Easy

Financing

Options
Need help paying for your new project? We have Easy Financing Options
SHAKE & SLATE TILE
It's no wonder people are drawn to the timeless good looks of slate tile and cedar shake. The allure is unmistakable. A DaVinci composite roof lives up to the look of nature but does so without the ongoing maintenance, repairs, and replacement.
Natural Beauty
DaVinci products are modeled from actual slate and hand-split shake for natural, non-repeating beauty and decades of enduring and worry-free beauty.
Premium Performance
DaVincis unique composite construction outperforms natural slate and cedar shake with a Class A Fire Rating, Class 4 Impact Rating and a 110 mph Wind Rating.
Lasting Color
DaVincis state-of-the-art tiles are made of virgin resins fortified with state-of-the-art UV stabilizers. The color you pick is the color you keep.
PRODUCTS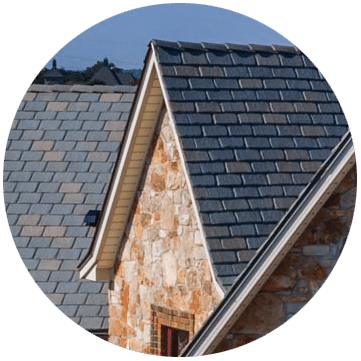 Go Back
Drone Hail Detection Service
Our revolutionary 4k drone with a 20mp Hasselblad camera will inspect, measure and pinpoint all hail impacts and wind damage on your home or business.
This technology is piloted by a licensed drone specialist and is fantastic for large structures, churches, and steep structures.
OK license #0607 with commercial endorsement
PERFECTLY AT HOME
Roofing built for every corner of the continent.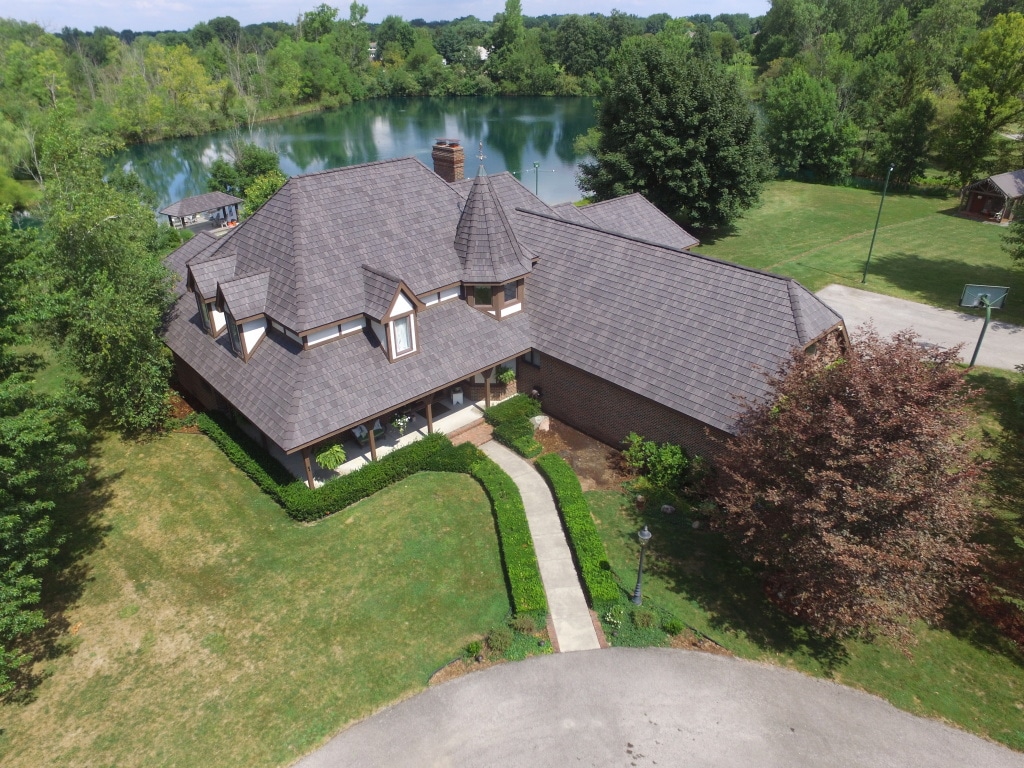 Some homes were created with the promise of a slate roof in mind. DaVinci Slate delivers on that promise with its astonishing versatility.
Our tiles are engineered to be lighter, to resist impact and to maintain their color longer. Its hard to beat Mother Nature, but DaVinci has done it.
Choose from three different tile options to meet your aesthetic vision.
Codes and Compliances
Length: 36" / 914.4 mm
Width: 12" / 304.8 mm
Exposure: 5" / 127 mm
Shingles Per Bundle: 26
Algae Resistant: Scotchgard Protector
Wind Speed Limits**: 110 mph w/ 4 Nails
40 Year Limited Warranty
ATLAS ROOFING CORPORATION (ATLAS) warrants to you, the original owner of its shingle products, that this product is free from any manufacturing defects that materially affect the performance of your shingle during the Premium Protection Period or that cause leaks for the balance of the applicable warranty period.
DAVINCI SLATE
DaVinci Slate delivers the highest levels of beauty without the typical challenges of a natural slate roof.
We offer the beauty of natural slate in 3 different tile options, giving you the ability to meet your aesthetic vision as well as respect your budget.

IMPACT
4
Class 4 Impact Rated
FIRE
A
Class A Fire Rating

WIND
110
Certified to 110 mph
WARRANTY
L
Lifetime Limited Material
DAVINCI SHAKE
The craftsmanship and authenticity of natural, hand-split cedar shake with the advantages of color stability and a lifetime warranty.
We offer the beauty of 3 different tile options, giving you the ability to meet your aesthetic vision as well as respect your budget.

IMPACT
4
Class 4 Impact Rated
FIRE
A
Class A Fire Rating

WIND
110
Certified to 110 mph
WARRANTY
L
Lifetime Limited Material